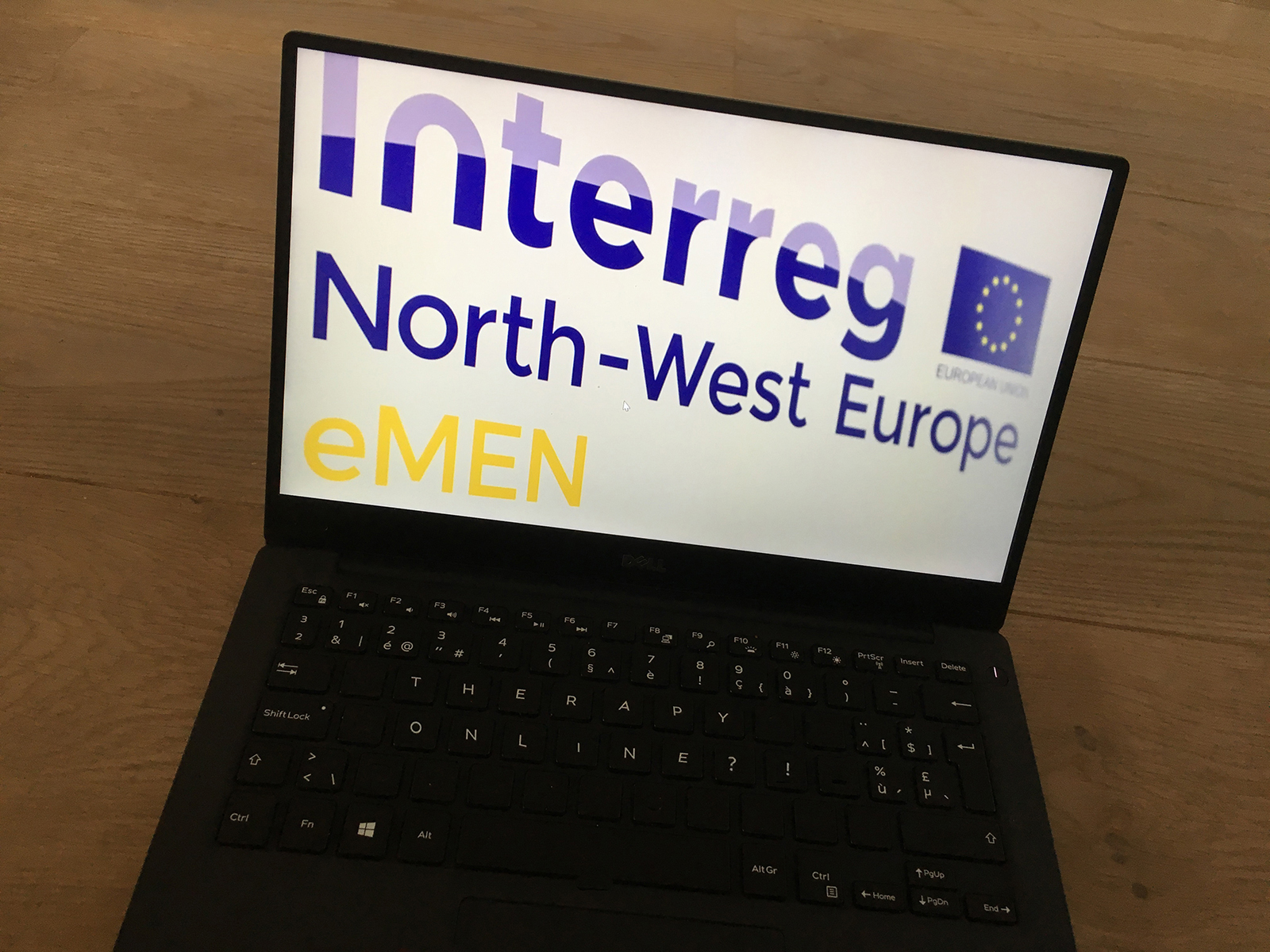 Pulso and Thomas More organise a seminar about e-mental health
On the 23th of february 2018, the second Belgian eMen seminar takes place in Brussels. This year the topic will be: "Online Therapy?!
Reflections from psychodynamic psychotherapy & ethical issues".
The mental health care sector is facing major challenges. A growing number of people suffers from depression, burn-out or trauma and needs help. This raises the question of how we can keep mental health care accessible, affordable and qualitative.
E-mental health, or the implementation of digital technology in mental health care, is part of the solution. The eMEN project wants to use the power of technology to improve the mental health of people in Europe.
However, the implementation of technological applications in mental health care faces a lot of challenges and obstacles. Not all mental health professionals and clients are aware of the opportunities offered by technological applications or have faith in it. They have questions about the product quality, ethics and deontology, but also about the conceptualization of different forms of therapy to online applications. This is exactly the focus of this seminar. In addition to the ethics and deontology topic, we focus not only on the conceptualization of cognitive behaviour therapy, but also on the conceptualization of psychodynamic psychotherapy to online applications.
Date: Friday February 23rd 2018
Venue:
Auditory Storck
FOD Werkgelegenheid, Arbeid en Sociaal Overleg
Ernest Blerotstraat 1
1070 Brussels
The venue is easily accessible by train (the entrance of FOD is opposite the exit "Hortaplein" of Brussels-South station). It is also possible to park your car in the Q-park garage next to the building where the seminar takes place.
Registration fee: free (financed by Interreg)
Programme:
09h00 – 09h30   Welcome with coffee
09h30 – 10h00   Introduction
10h00 – 10h45   Prof. dr. Gastmans: Ethics in development and use of eMental Health applications
10h45 – 11h00   Q&A
11h00 – 11h45   Prof. dr. Patrick Luyten: Online applications within psychodynamic psychotherapy
11h45 – 12h00   Q&A
12h00 – 13h00   Lunch
Accreditation? Accreditation is being requested.
Register here 
More information?
Follow us on Twitter @eMEN_EU for updates!
More information on the eMEN project can be found here