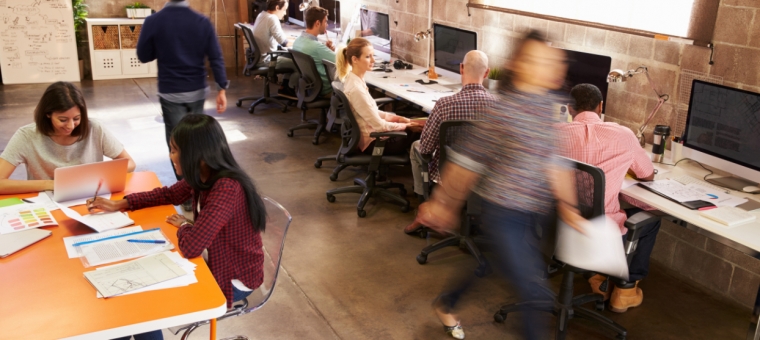 eMEN: European focus on e-mental health
The demand for mental health care is increasing and is therefore becoming an economic and social challenge. Although mental health care is high on the list of policy priorities, supply continues to fall short of the demand. Extending e-mental health options could redress the balance. Pulso is working on this with others as part of the eMEN project.
E-mental health uses technology to improve psychological well-being, preventively or therapeutically. The eMEN project aims to improve the implementation and quality of e-mental health, to ensure more people get the support they need.
The project, which will run until the end of 2019, is subsidised by the Interreg North West Europe Programme with 5.36 million euros. The project is a collaboration between six European countries: Belgium, the Netherlands, France, Germany, Ireland and Great Britain. This unique, multi-disciplinary approach combines innovative, scientific research, product development, policy support and target group communication.
Our partners:
What is eMEN working towards?
24 international knowledge-sharing events
5 qualitative e-mental health products relating to depression, anxiety and PTSD/psychological trauma, that are ready to be used in practice
a new, short-term and cost-effective research method for the quality assessment of e-mental health products
support for 15 SMEs for the development of e-mental health products
a cross-border, multi-disciplinary collaborative platform for knowledge, innovation, development, testing, implementing and sharing expertise on e-mental health.
Why is Pulso participating in eMEN?
access to international e-mental health innovations, testing and implementation
improved knowledge and practical guidance on the implementation of e-mental health
development opportunities for SMEs and e-developers
knowledge transfer and networking with the forerunners in the field of e-mental health
opportunities to help develop e-mental health in Belgium and Europe
support to develop the knowledge of healthcare workers and social workers
more effective and increased scaling up of e-mental health and therapy
to help put a more sustainable e-mental health policy on the policy-makers' agenda
Follow the eMEN's progress on the project website and on Twitter.

Contact us