Our partners for a complete, qualitative service
Pulso works with partners in Belgium and abroad to provide new services and tools with regard to EAP surveys, online tools, research and innovative projects, training, coaching and consultancy.
Through our clear vision on co-creation, we know that such powerful ideas can provide an answer to the market's demands. Good collaboration with experts provides innovative and qualitative products and services.
Insite
INSITE is the leading provider of Employee Assistance Program/EAP in Germany and the German-speaking countries. We develop and operate effective support systems for employees, managers and the entire organization. It is our ambitious goal to respond to every request very quickly, personally and appropriately and to always give our customers the support they need in a specific situation.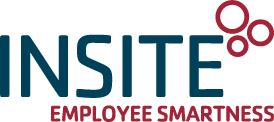 Different kinds of partners
Pulso currently works in collaboration with:
a network of counsellors, trainers and coaches
EAP providers
external services for protection at work
insurers and national health services
research institutes and universities
service providers who are active in well-being, health and safety at work
service providers who are active in HR and organisation-development
sector organisations
associations: EAEF, EAPA, APEAR, Leuven Mindgate, VOKA, etc.