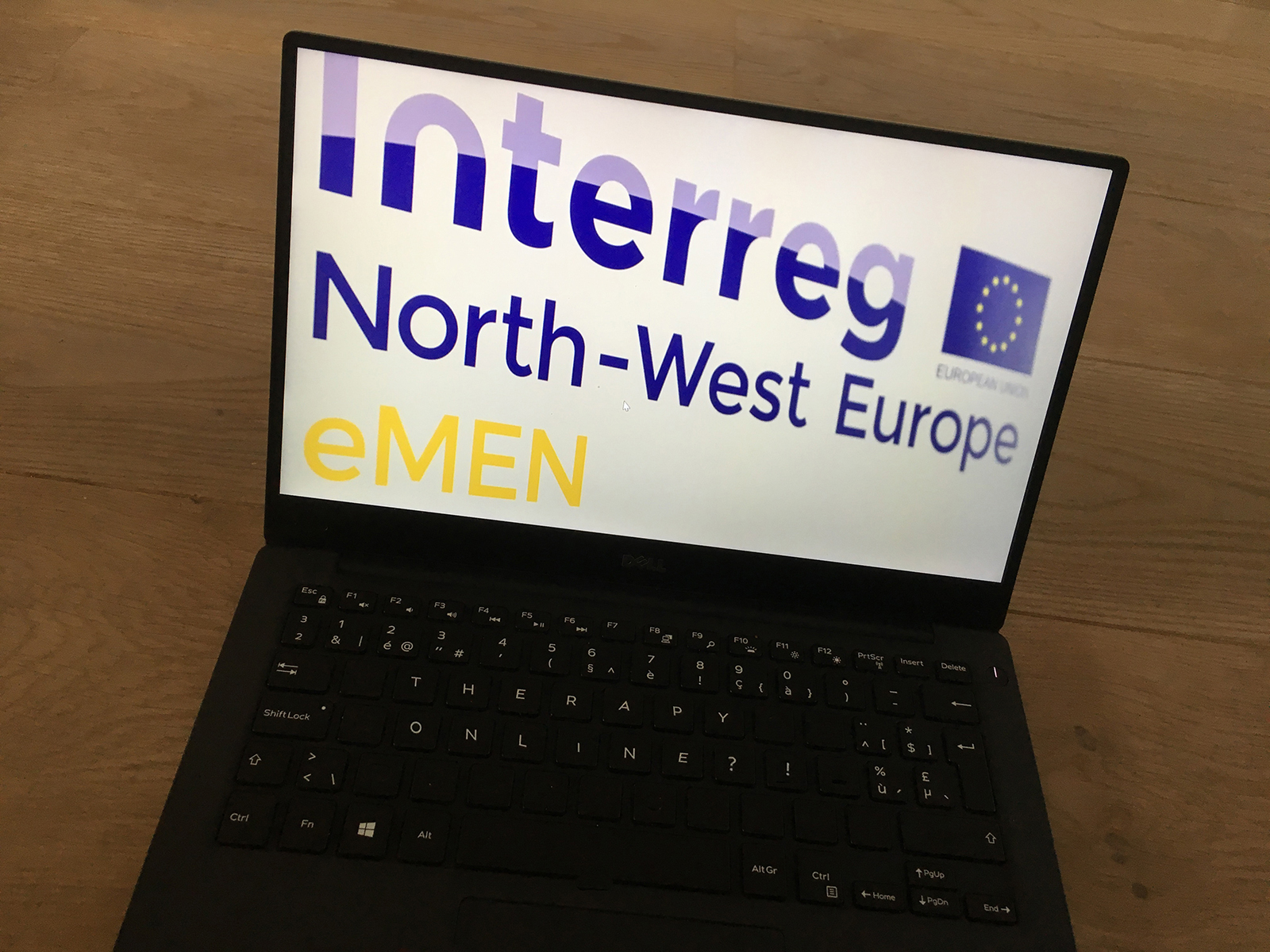 Pulso en Thomas More organiseren seminarie over e-mental health
Op 23 februari 2018 vindt het 2e Belgische eMen Seminarie plaats in Brussel. Dit jaar is het thema: "Therapie online?! Reflecties vanuit de psychodynamische psychotherapie en ethische kwesties." Registreren kan!
De geestelijke gezondheidszorg staat voor een grote uitdaging. Een groeiend aantal mensen lijdt aan een depressie, burn-out, of onder een trauma,... en heeft hulp nodig. Hierdoor rijst de vraag hoe we geestelijke gezondheidszorg toegankelijk, betaalbaar en kwaliteitsvol kunnen houden. 
E-mental health of het op grote schaal implementeren van digitale technologie in de geestelijke gezondheidszorg is een deel van de oplossing. Het eMEN project wil de kracht van technologie gebruiken om de geestelijke gezondheid van mensen in Europa te verbeteren. 
De implementatie van technologische toepassingen ondervindt echter nog heel wat hindernissen op zijn weg door het landschap van de geestelijke gezondheidszorg. Niet alle betrokkenen kennen de mogelijkheden of hebben er vertrouwen in. Ze stellen zich vragen over de productkwaliteit, ethiek en deontologie, maar ook over de conseptualisatie van verschillende therapievormen naar online toepassingen. Daarom gaan we hier tijdens dit seminarie dieper op in. Naast ethiek en deonthologie staan we uitgebreid stil bij de conceptualisatie van niet enkel cognitieve gedragstherapie maar ook van psychodynamische psychotherapie naar online toepassingen. 
Datum: vrijdag 23 februari 2018
Plaats: 
Auditorium Storck
FOD werkgelegendheid, arbeid en Sociaal Overleg
Ernest Blerotstraat 1 
1070 Brussel
Makkelijke bereikbaar met de trein (ingang FOD ligt tegenover Zuidstation uitgang "Hortaplein"). Mogelijkheid om wagen te parkeren in Q-park naast het gebouw. 
Prijs: gratis (gefinancierd via interreg) 
Programma:

09u00 – 09u30   Ontvangst met koffie
09u30 – 10u00   Welkom
10u00 – 10u45   Prof. dr. Gastmans: Ethiek in de ontwikkeling en het gebruik van eMental Health toepassingen
10u45 – 11u00   Q&A
11u00 – 11u45   Prof. dr. Patrick Luyten: Online toepassingen binnen de psychodynamische psychotherapie
11u45 – 12u00   Q&A
12u00 – 13u00   Lunch


Accreditering? Accreditatie wordt aangevraagd.

Registreren kan hier. 

Meer informatie?
Volg ons op Twitter @eMEN_EU voor updates!
Meer informatie over het eMEN project vindt u hier.